I've made this drawing to experiment with warm-cold contrasts.
The goal was to make a drawing using pencils since I didn't use this medium for a longer period. I also wanted to practice warm-cold contrasts.
The result is a drawing of a surreal scene, entirely made with pencils, and is depicting a woman that needs to find more confidence. The tiger staring at her is the embodiment of that confidence. His light shines on her, but she doesn't look it in the eyes.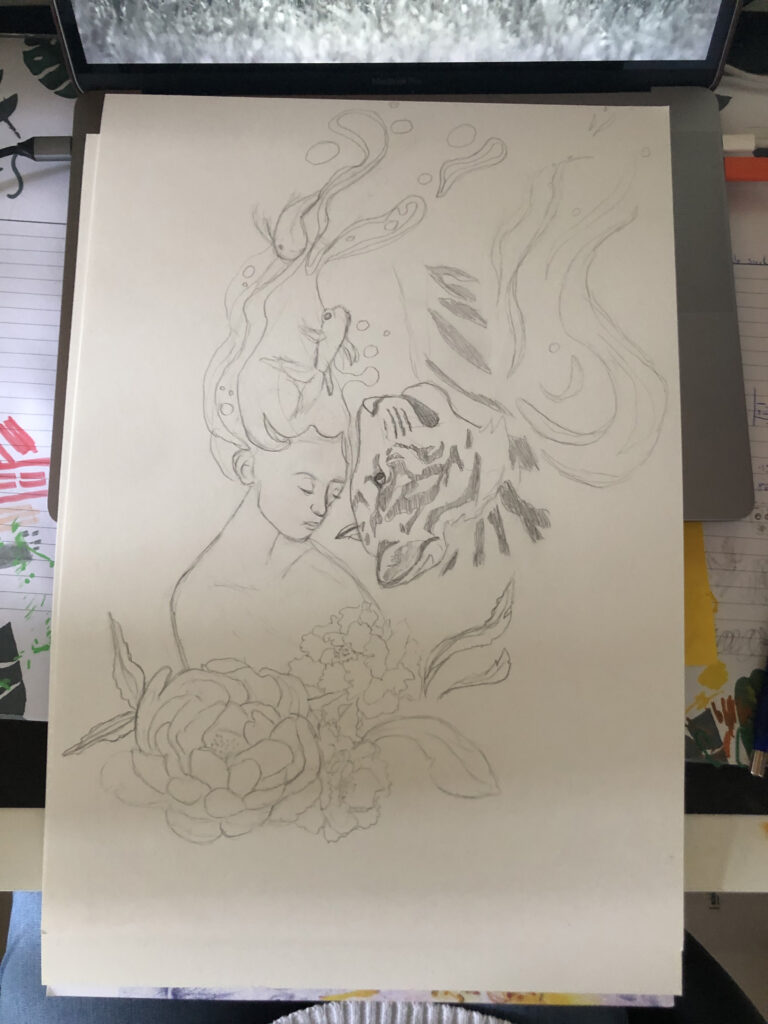 I've started with a sketch.
Then I colored it in with pencils using warm and cold contrasts.